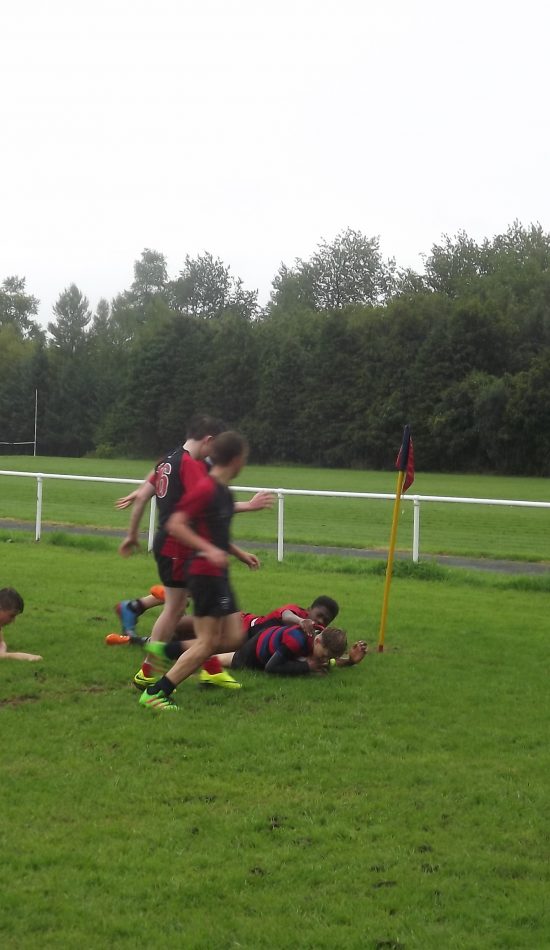 Following on from yesterday's outing against Roscrea our 15's were at it again. Our neighbours from across the city, Villiers, were today's guests. Despite the rain there was plenty of good, hard running rugby and of course the requisite Munchins passion. I managed to snap our lads scoring a try in the last minute. A pity I couldn't have recorded the celebratory hollers which rang out as the winger was urged on by the Seniors who were warming up behind the goals. There was a real sense of the young ones pushed over the line by the elder rugby statesmen. Well done to all concerned. 
The 15's open their Mc Carthy Cup campaign at home to Glenstal next week. We wish Head Coach Mr. Murnane and his coaching team Mr. O'Byrne, Mr. O'Brien and Mr. Rowley and all the players every success.
See the events calendar for details of times and venues. All support is welcome. 
#ofwff.