Anti-Bullying Week Oct 2019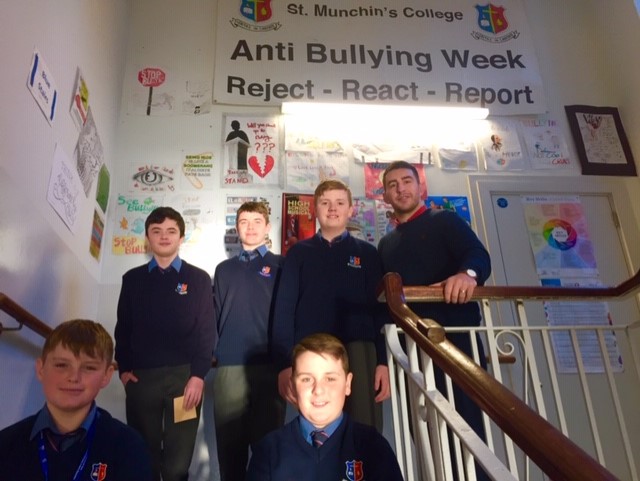 The theme this year had 3 areas of focus- Let's Talk. We are encouraging our students to talk to someone, be it a parent, friend or teacher if they are feeling down about something or if they are suffering at the hands of a bully.
Video clips were shown on 3 mornings with a number of questions/discussion openers attached
Students & Staff were thanked for their involvement in this year's Anti Bullying Week excellently organised once again by the team.
As with other years we ran a series of competitions for the junior classes throughout the week.
1ST YEAR RELIGION CLASSES – SLOGAN COMPETITION
Students to make up a slogan based on the theme – LET'S TALK. Students prepared a slogan and decorate it focusing on the theme of talking and sharing their problems.
Winners: 1st year slogan – Harry Lloyd (Yeats) and Jason Glancy (Beckett)
2nd YEAR ART
As always Ms. Scott helped out her 2nd years prepare a drawing on the power of Talking.
Winners: 2nd year Art Poster – Rion O'Neill (Shannon)
3rd YEAR ENGLISH CLASSES
English teachers ask students to submit a piece of writing (possibly a speech) on "Why young men don't talk" and encouraging them to open up more.
Winners: 3rd year speech – Dyan Considine (Tucker) and Lucas Buckley (Mulcahy)