Children's Grief Centre Fundraiser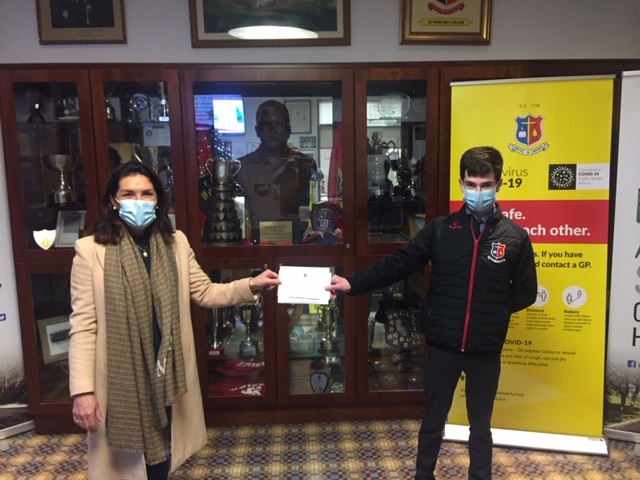 The Children's Grief Centre is a registered charity and was founded in 2009 by Sr. Helen Culhane located at Westbourne, Ashbourne Avenue, South Circular Road, Limerick. Today the Centre is well established within the Mid-West region, serving counties Clare, Tipperary and Limerick.  There is a team of 7 trained, part-time volunteer Support Workers and 1 full time Support Worker with experience in a diverse range of specialist fields including education, nursing, social work and psychotherapy. The Children's Grief Centre provides a safe, non-judgmental space for grieving children and teenagers affected by loss through death, separation or divorce. The children who avail of this service range in age from 4 to 18 years. 
The centre supports approximately 20-25 children per week in one to one sessions. In these sessions children have the opportunity to express their feelings through art, play, stories, workbooks, sand and most importantly by being listened to. 
The way in which children adapt to loss is to a great extent dependent on the support they receive from those around them. Providing formal services for children and young people such as the Children's Grief Centre allows them to feel listened to and understood, and also gives them a better understanding of their own situation as they realise that other young people share similar experiences. 
Research into the work of the Centre shows that there have been significant emotional and resilience benefits for the children and young people who have been supported by the Centre. Many of these young people and their parents have commented upon the ways that they feel stronger, better able to deal with life, happier in themselves and less sad as a result of the positive experiences they have had with the service. 
The staff and volunteers of the Children's Grief Centre, know how difficult it is for everyone who is grieving at this time of Covid19 but especially for children and young people. They continue to respond to those grieving by keeping the Centre open remotely.  What they have learned from their 11 years of experience serving grieving families, is that holding a safe space for difficult experiences and feelings can bring about transformation.  During these uncertain times, the Children's Grief Centre is just a phone call away. As always, the Children's Grief Centre will be available in the aftermath of this pandemic to provide hope and healing to children and young people impacted by grief and loss. 
The Board of Management of the Children's Grief Centre is now planning to expand the Centre's reach in the community with ambitions for a larger centre.  The year ahead marks the start of a planned new campaign to raise funds for the new premises. This dream would not be possible without the involvement and goodwill of the many people who have shared and continue to share the journey with them. 
St. Munchin's College is delighted to support the terrific work being done by Sr. Helen and her team and recently organised a special student fundraiser which raised just over €900 which we all hope will go some way in assisting the expansion of the centre. (Photo: Olive Foley, Ambassador, Children Grief Project being presented with a cheque from Kian Hayes, 5th Year Student, St Munchin's College)