St Munchin's College 
Fun Run 
Friday 5th November, 2021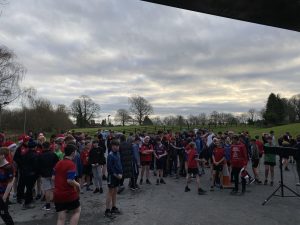 Our annual 5KM Fun Run will take place on Friday 5th November (for the last 3 periods of the day, 1.05-3.00pm), and is being co-ordinated this year by our TY boys.
All 1st/ 2nd / 3rd Years are encouraged to take part, and there will be supervised study for those who cannot.
A number of Transition Year will call to each tutor class this week to distribute sponsorship cards. We ask that all 1st/ 2nd / 3rd Years make every effort to raise a minimum of €20 each from family and friends.
All cards need to be returned immediately after the mid-term break.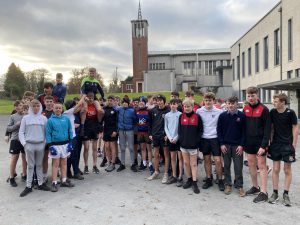 All funds raised will be divided between CONCERN's Afghanistan Appeal and upgrading our School Gym facilities here in the College.   
Afghanistan Appeal: 
Afghanistan is in crisis. Having been gripped by war for nearly four decades, more than three million people are currently internally displaced. 
Concern has worked in Afghanistan for 23 years and is committed to continuing their work. Their focus is to work with the most vulnerable communities as the country goes through the present difficult period. 
Even before the recent unprecedented change in context across the country, 18.4 million people were depending on humanitarian assistance. 
more than one third of the country is facing crisis or emergency levels of food insecurity 

nearly half of all children under five are expected to face acute malnutrition 
Over the last number of years, their teams have provided emergency Survival Kits containing shelter, cooking and hygiene essentials, as well as vital cash transfers, to help families buy food and other necessities.  
Upgrading our School Gym:  
As you know, over the last 8 years, we have redeveloped an old unused building behind our Sports Hall into a very impressive school Gym & Weights Room. The most recent upgrade to this facility was the installation of showering facilities 2 years ago. We now want to upgrade some of the equipment and add a few more items for our students to train with.