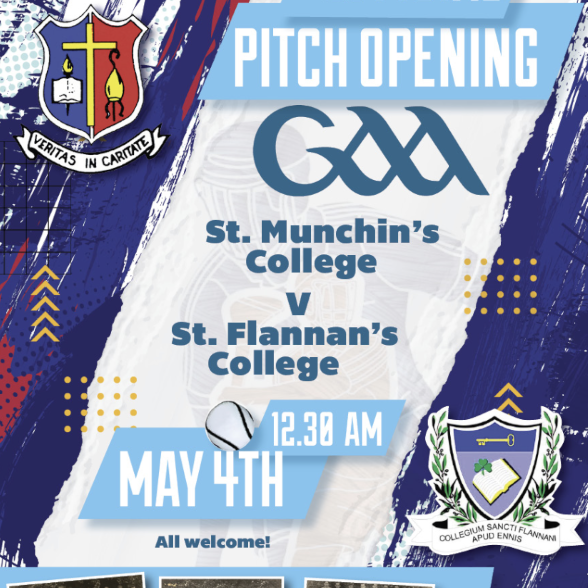 There has always been a huge tradition of hurling within the College over the years with many of our past pupils going on to represent both Limerick & Clare at inter county level. Recently, we have seen a large increase in the number of students participating in hurling and this has had a knock-on effect with the school entering into more and more school hurling competitions in both Limerick & Clare GAA and also bringing in outside coaches to help train the boys after school. In addition, with the advent of development squads for underage players in both Limerick and Clare, the school is trying to harness this, as many of these players are coming through our school.
Our recent fund-raising drive to upgrade of our GAA pitch has been a great success with the development and addition of new goal posts, extensive netting behind both goals and the extension of our GAA pitch to championship dimensions. This will help to create an all-year-round training and match day facility which will make a massive difference in the promotion of hurling in the school and in the school entering into more competitions at a higher level within a few years.  
On behalf of St. Munchin's College and our Hurling Pitch Development Committee, we would now like to invite you to the official opening match of our new pitch with a game at U-16 level of St. Munchin's v St. Flannan's. It promises to be a great occasion and all support is greatly appreciative.
Kind regards,
David Quilter 
Principal 
Eric Nelligan 
Gamesmaster
Ken Barrett
Hurling Committee