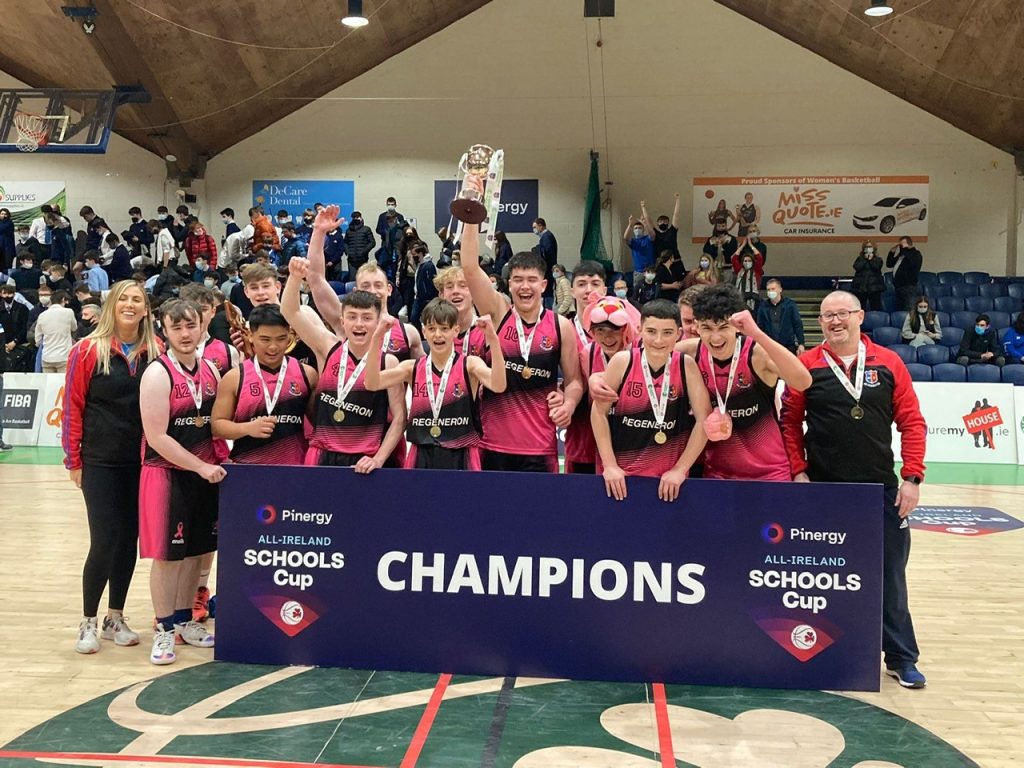 Congratulations to Paul Whelan, Emma Behan and all the U-19 team involved in this week's fantastic win.
The hard work, dedication and hours of training that has been invested by Paul, Emma and the boys to achieve the accolade of being All-Ireland Champions in a national competition is commendable.
Everyone in SMC is so very proud and thrilled for you all being able to bring home an All-Ireland Basketball trophy, to match the one we won in 2014!!!!
Well done🏆🏅🍀.
All of the boys presented the trophy in the lower courtyard (outside the Sports Hall) to all of our students and teachers.
U-19 All Ireland Basketball Champions 59 v Blackrock College 41 at the National Basketball Arena Tallaght on Wednesday 19th January.
Reece Barry (Captain)
Eoin Price
Adam O' Rourke
Liam McInerney
Adam Moore
Liam Finn
Sam Duggan
Ethan Lianes
Calum Fitzgerald
Liam Price (MVP)
Patryk Rejkowicz
Kyle Foley
Nathan Prenderville
Josh Cottingham