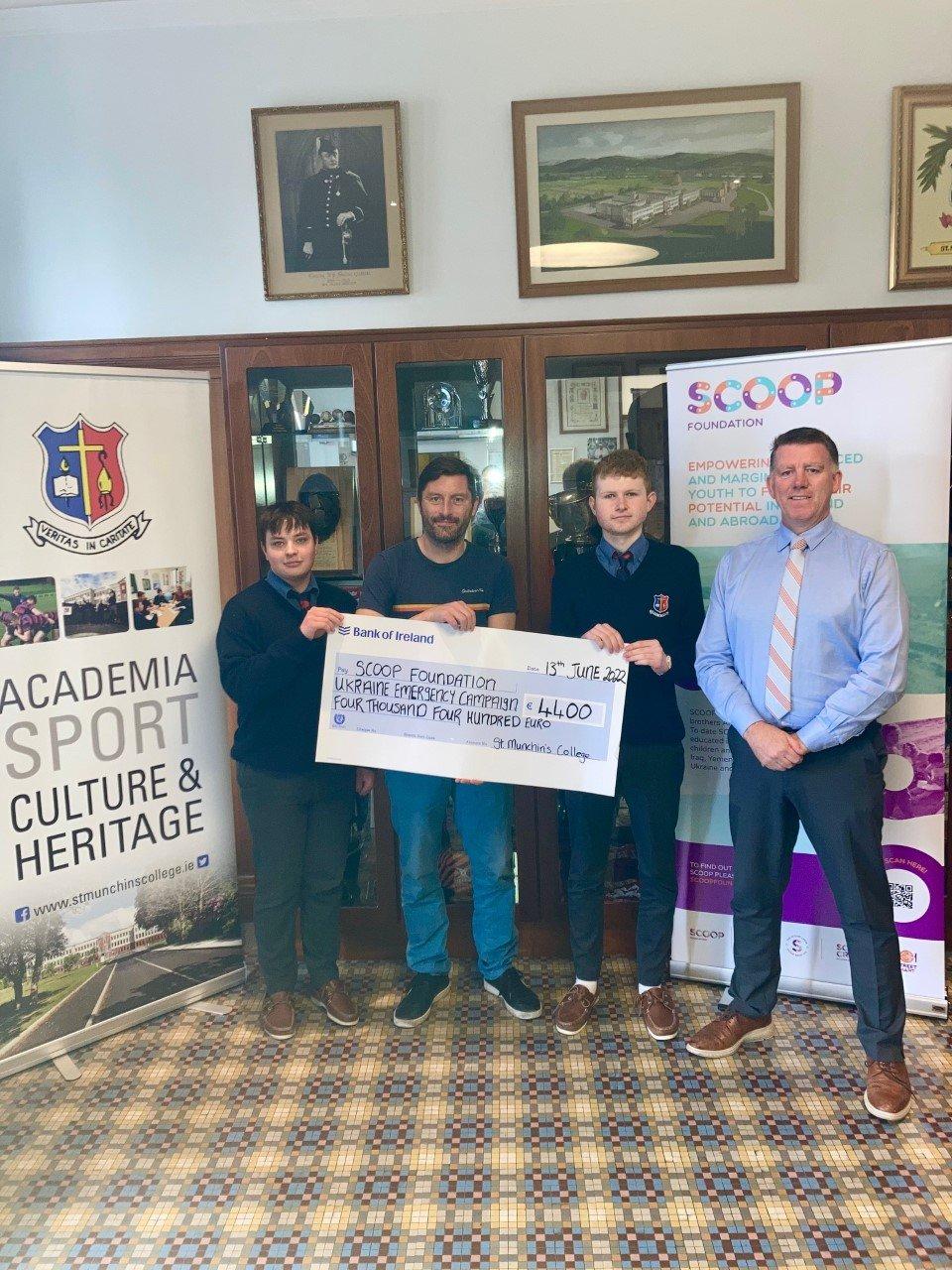 From the Principal
Here in St Munchin's College, over the last term, it has been impossible not to notice the shocking scenes and reports of the Ukrainian war and the evolving humanitarian crisis developing ever closer into all of our lives.
The word "unbelievable" has been trivialised by our use of it in everyday tasks and events. However, the heart wrenching scenes and stories coming out of Ukraine in the past few months are truly unbelievable, it is genuinely so hard to believe that this is happening right now. The stories of maternity hospitals and schools being targeted, and fathers and husbands kissing their loved ones goodbye with the hope they will be safe and that they may see one another again is nothing short of heart-breaking. Some of the people in those stories have already reached our shores seeking refuge. So many people will want to help and will do their part in any way they can. Local schools like ours have been a welcome haven for some young children involved, and may in time, feel like some form of return to normality for the families.
In early March we launched our Ukrainian Children's Appeal for which we asked all of our students, parents and teachers to help raise much needed funds for the accommodation, food, and care of Ukrainian orphans. We organised 4 fundraising events on behalf of the SCOOP Foundation using your initiative called 'Kids for Kids'!
College Colours Day = €3,500
Geo Club Bookmarks = €140
Koppers for Kiev = €416
PA Clothes Collection = €344
_______________________
Total Funds Raised = €4,400
To the Munchin's family for your generosity in these difficult times, on behalf of SCOOP, a big, heartfelt thank you
David