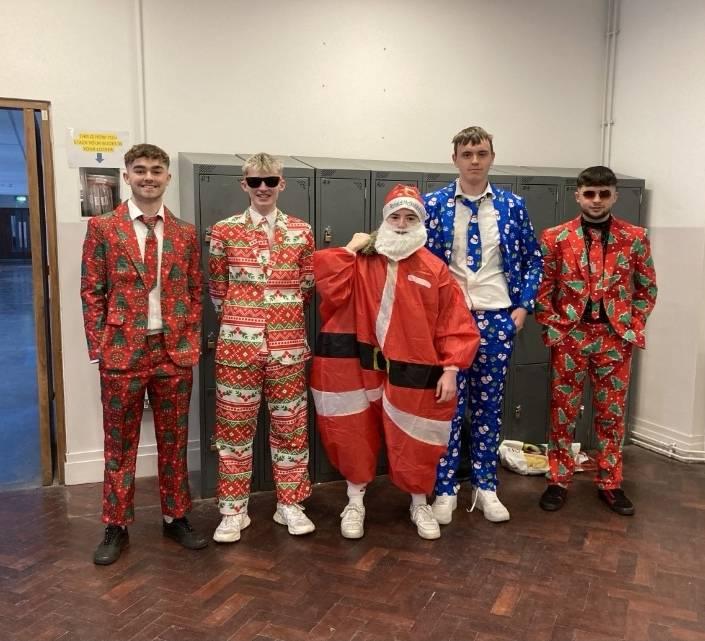 Thanks to everyone for participating in today's Christmas Jumper Day.
Please see below the winners of today's Christmas Jumpers- Thomas Hickey, Conor O'Dwyer, Jamie McMahon, Jack Flanagan & Liam O'Connell.  
It was a great day with a lovely atmosphere around the school.
Special thanks to Ms. English for co-ordinating and her team for helping out today and to all who contributed some much needed funding to the Irish Cancer Society.