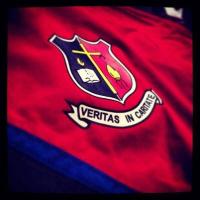 We have just received confirmation of the 
Munster Schools Junior Cup Semi-Final between St Munchin's College and PBC Cork:
Date: Wednesday 1st March
Time: 3.30pm
Venue: Thomond Park
Price: All student tickets are €5 each. Parents & friends pay at the gate.
All classes will finish at 1.45pm as normal to facilitate our boys making their own way to Thomond Park for this match. 
There will be supervised study in the Assembly Hall from 2.00-4.00pm for those not attending

. 
In order to book and pay for a student ticket, please go to the "SHOP" section of the School App.
The closing date and time to purchase a student ticket is Tuesday next 28th Feb at 3.40pm.
No student 
will be admitted to the school section of the grounds without proper wristbands.
Kind regards,